Georgia Cemetery Map




and Key
Key to Map
A.  Old Tate Cemetery where the oldest known Allred graves are located.  Directions:  Located behind the old Tate train depot on the east side of the train tracks, about 400 yards from the Tate Crossroads.
B.  Cool Springs Baptist Church Cemetery, located behind the church, just across the railroad tracks from the Old Tate Cemetery.
C.  Refuge Baptist Church Cemetery.  Directions:  take HWY 108 west from Tate, go about 2 miles, turn left at the Catholic Church.  Refuge and cemetery are on the right.
D.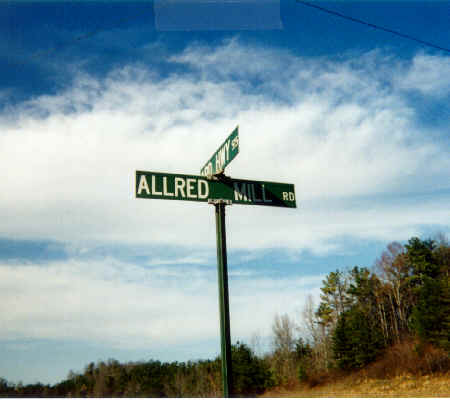 Allred Mill Road located along HWY 5/515 just south of Jasper Jeep dealership
E.  Salem Baptist Church located west of Jasper.  Take 5/515 south from Jasper, turn right at Jasper Jeep dealership, go 2.9 miles.  The church will be on your left.
F.  Jasper Methodist Church Cemetery located in the center of downtown Jasper, one block north of Main Street
G.  Bethany Cemetery, located west of Tate.   Take HWY 108 from Tate, cross 5/515 and continue on 108 for about 4 miles.  The abandoned church and cemetery will be on your right.
H.  Bethesda Baptist Church located in Nelson, GA, south of Tate.  Take HWY 53 south from Tate, turn left at the Georgia Marble sign in Nelson.  At the first 4 way stop, turn right, cross the rail road tracks and turn right at the top of the steep hill.  When the road forks, bear to the left, church and cemetery will be directly ahead.