2018 Allred Reunion
in Spring City, Utah
Photos
Friday and Saturday
July 6 - 7, 2018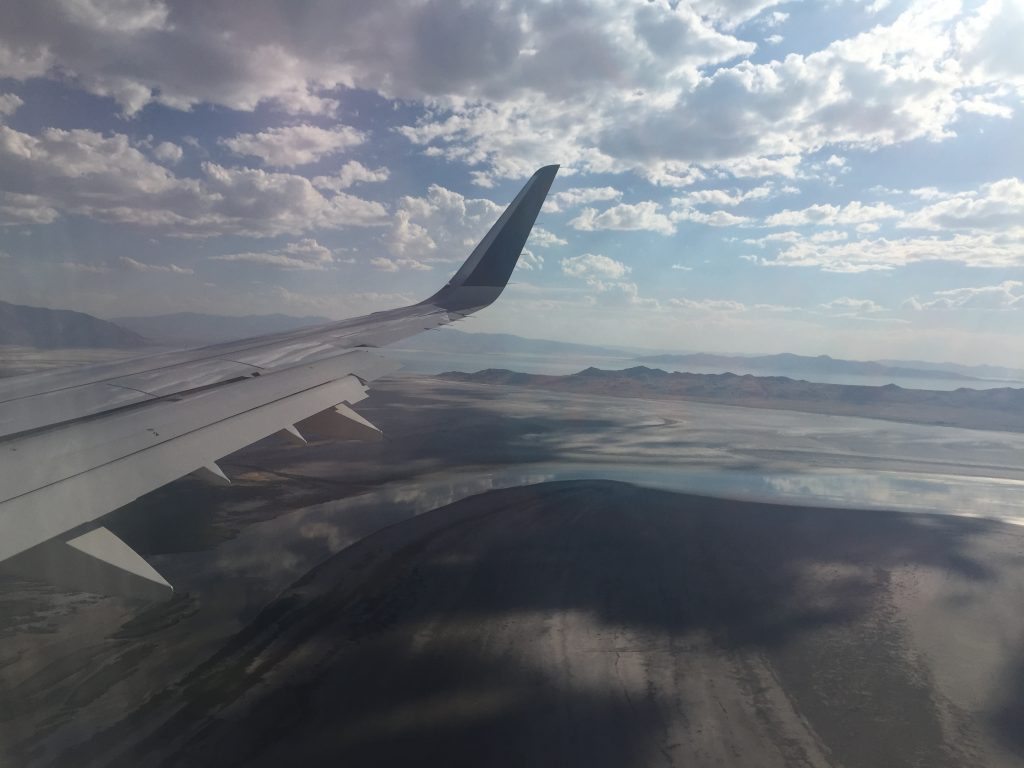 Flying into Salt Lake City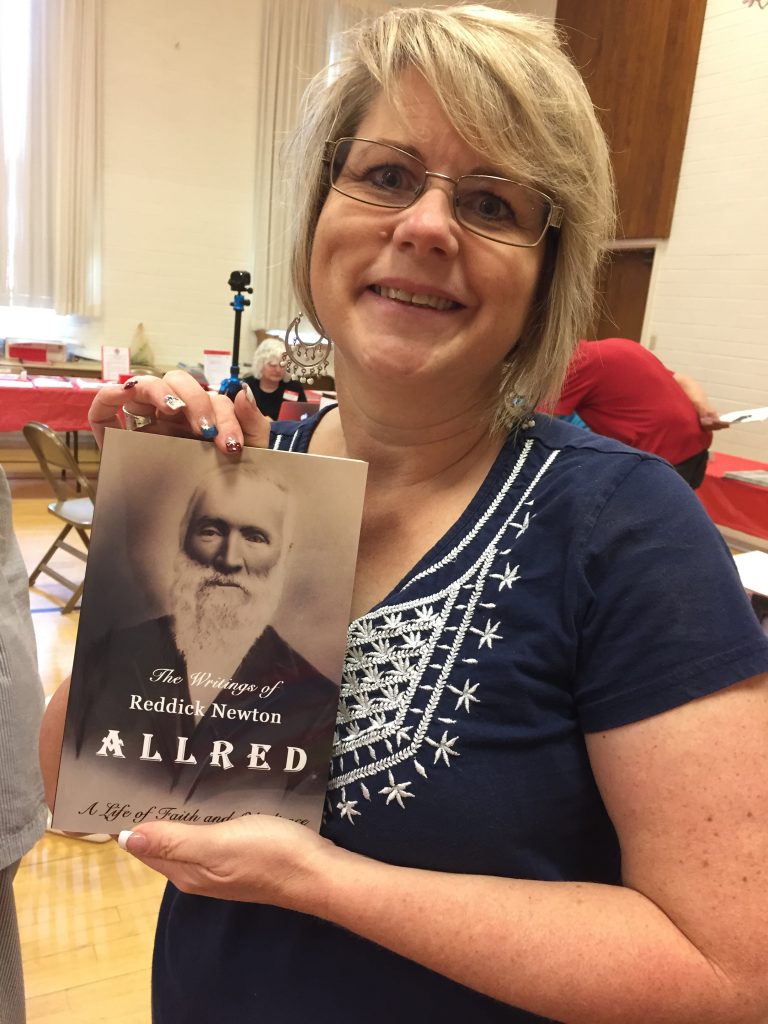 Teresa Burrell showing off her newly published book "The Writings of Reddick Newton Allred"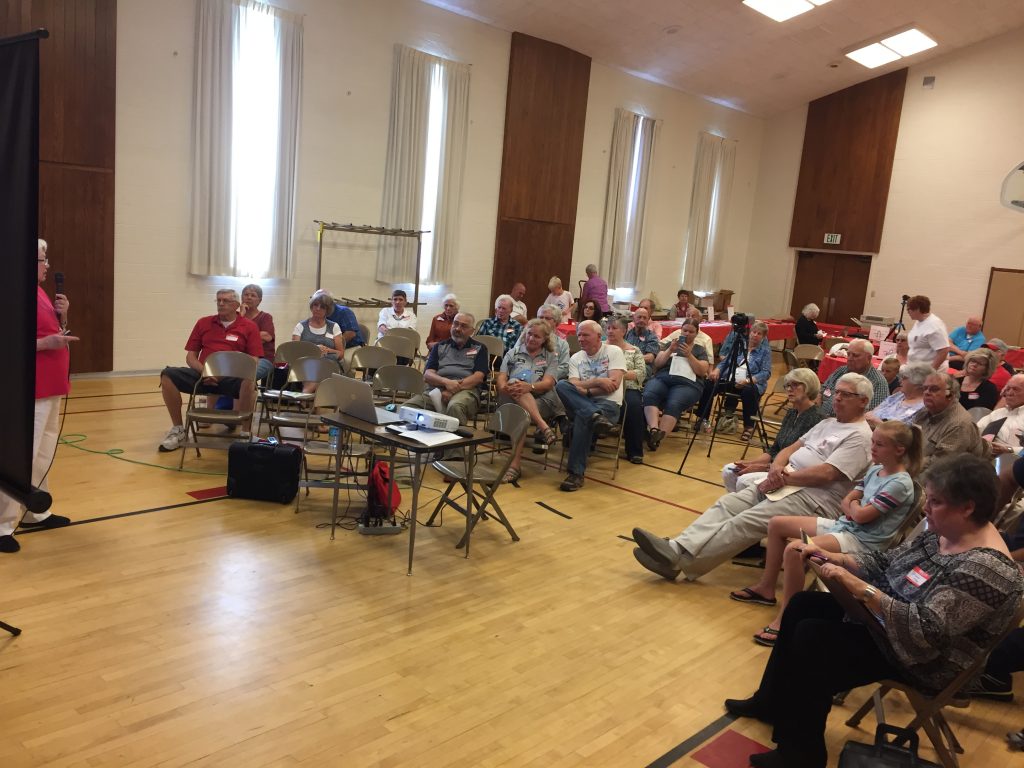 Alice Allred Pottmyer giving a Presentation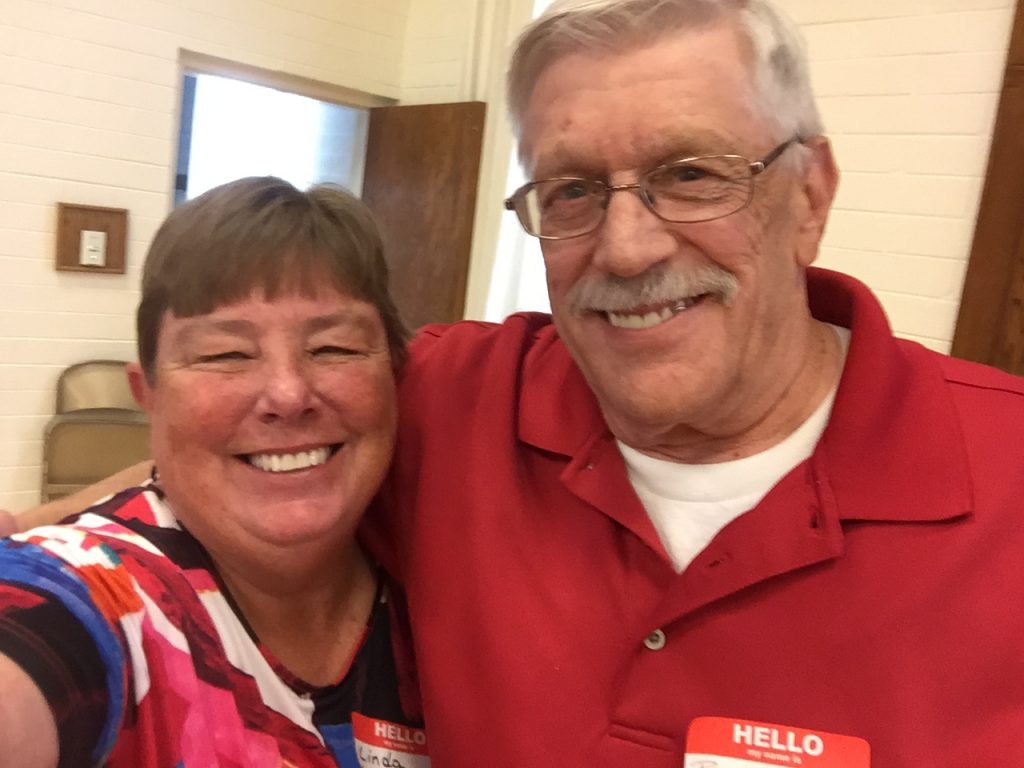 Linda Allred Cooper and Bob Olson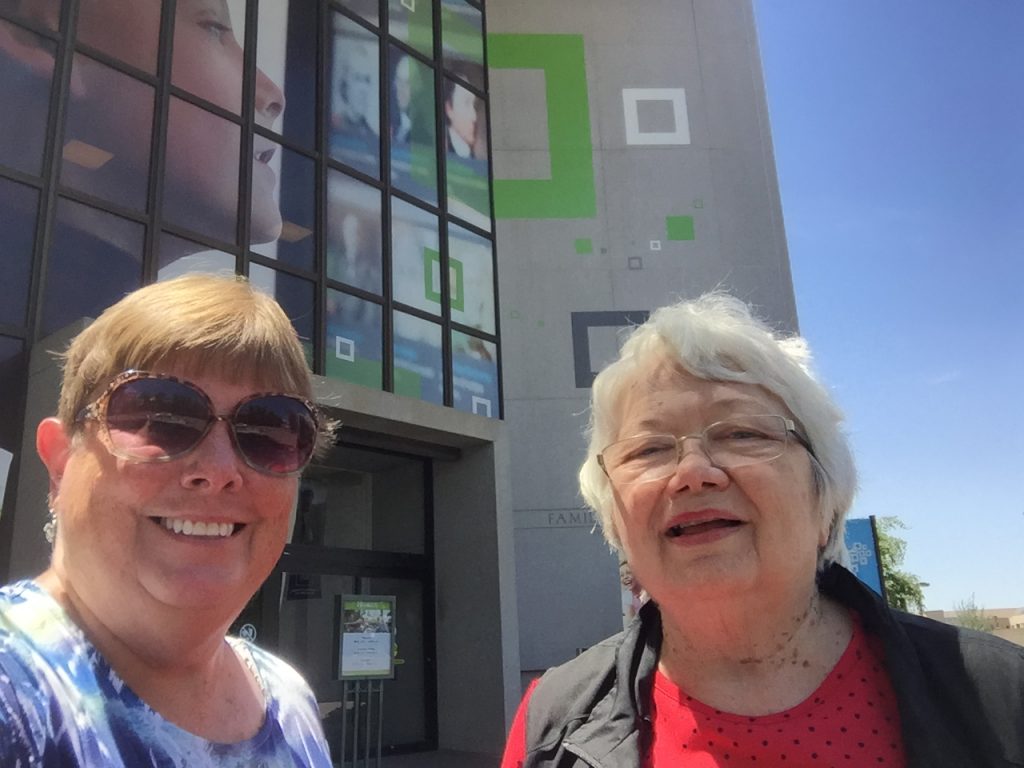 Linda Allred Cooper and Alice Allred Pottmyer in front of the Salt Lake City Family History Center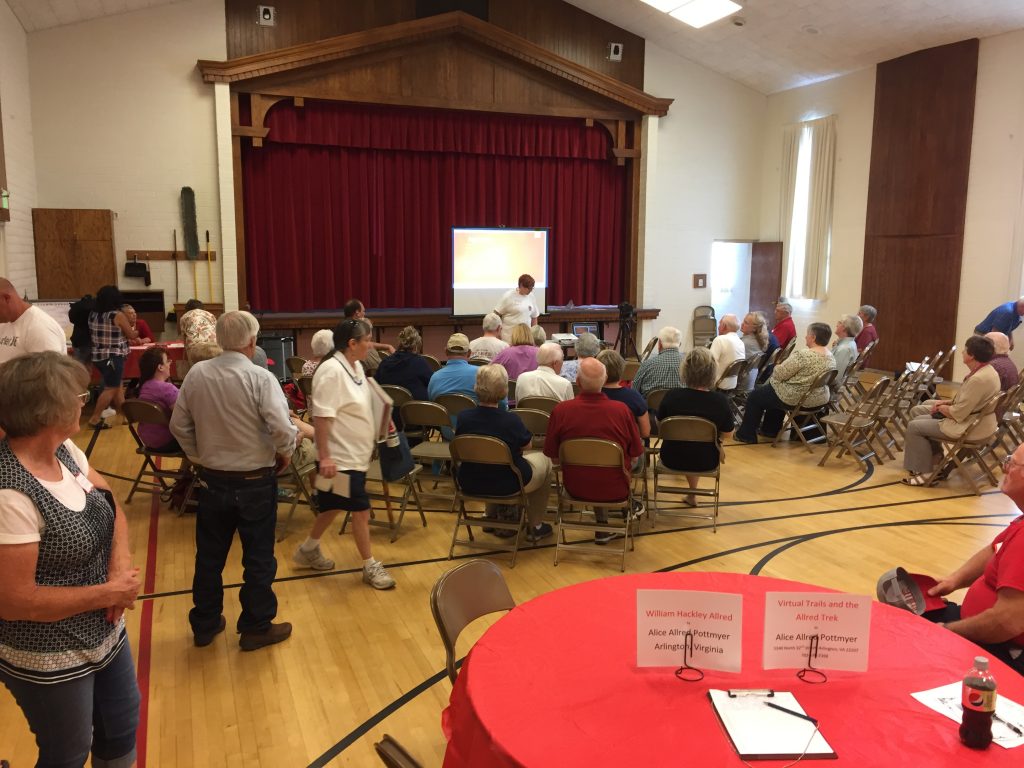 Saturday Morning - Main Reunion Day.  Folks are arriving - Looks like a great turnout!!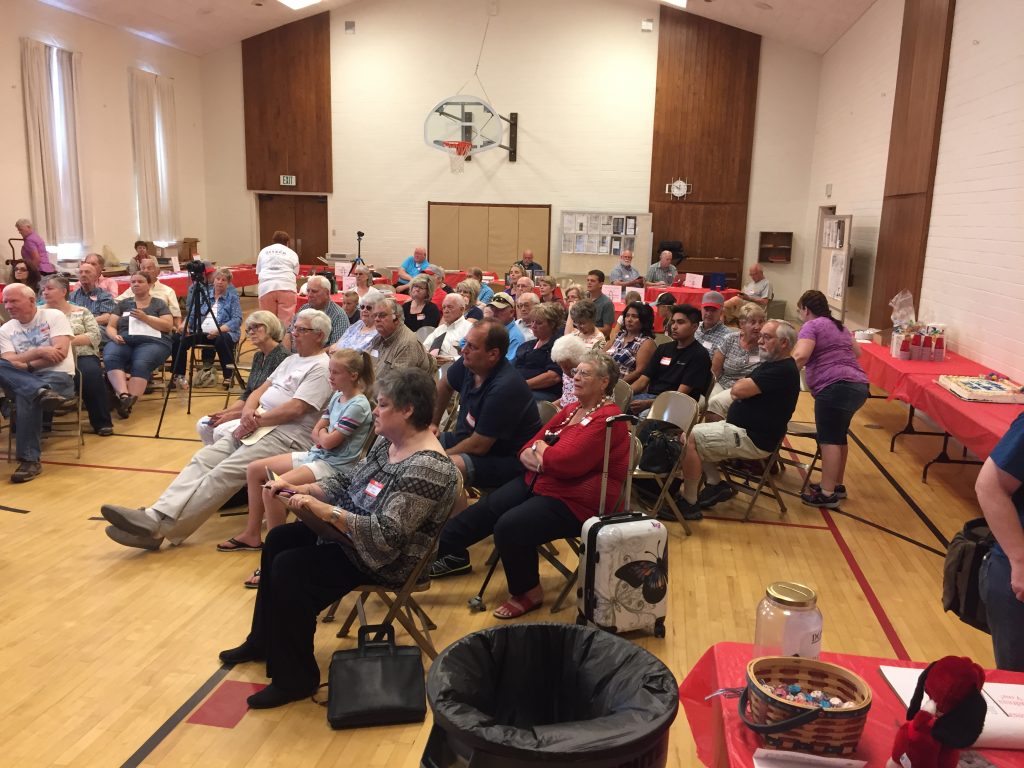 There were several children present - each eager to learn about their Allred Family History.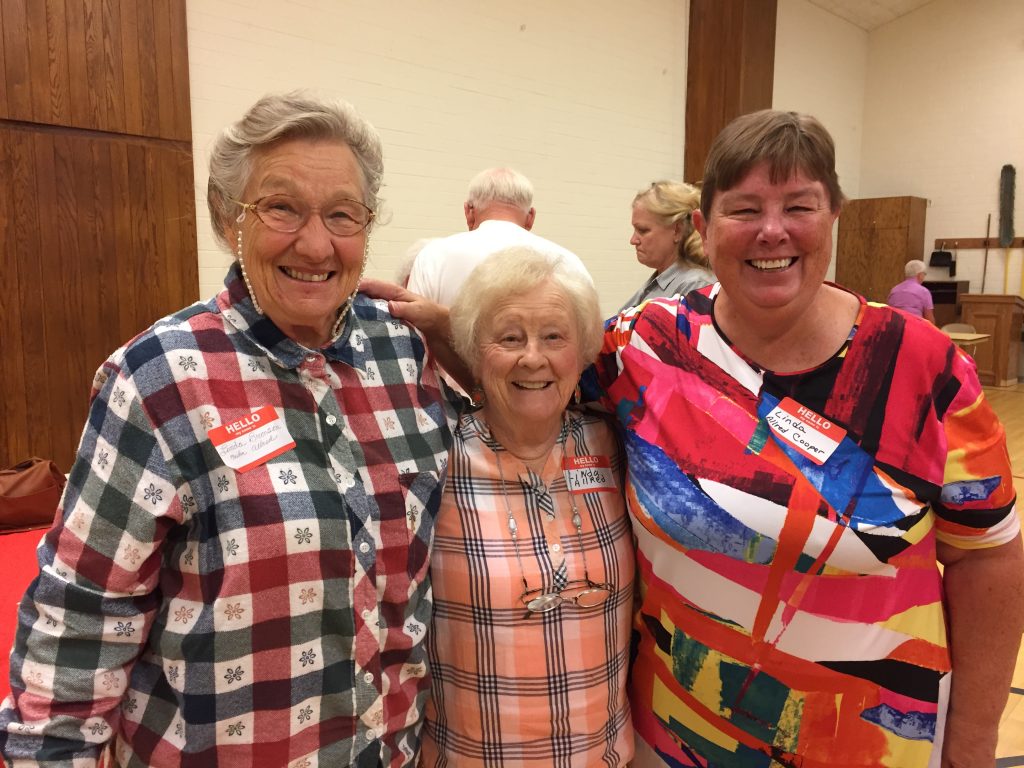 3 Lindas!!  Linda Allred Bronson, Linda Allred and Linda Allred Cooper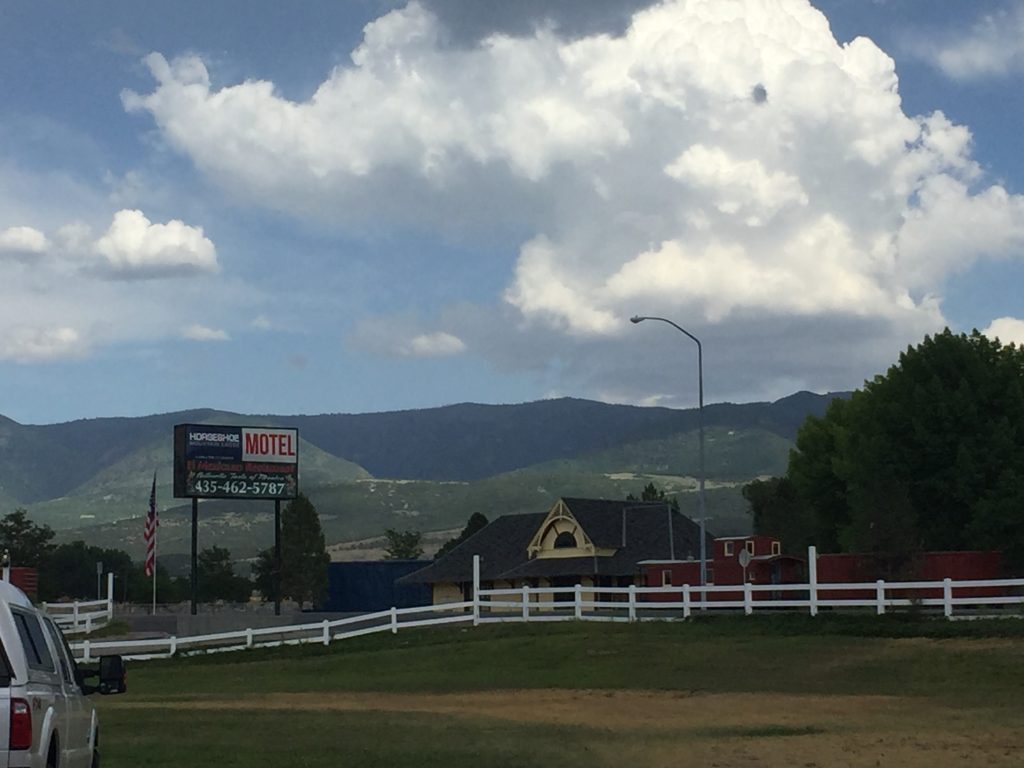 View of Horse Shoe Mountain from our motel in Mt. Pleasant, UT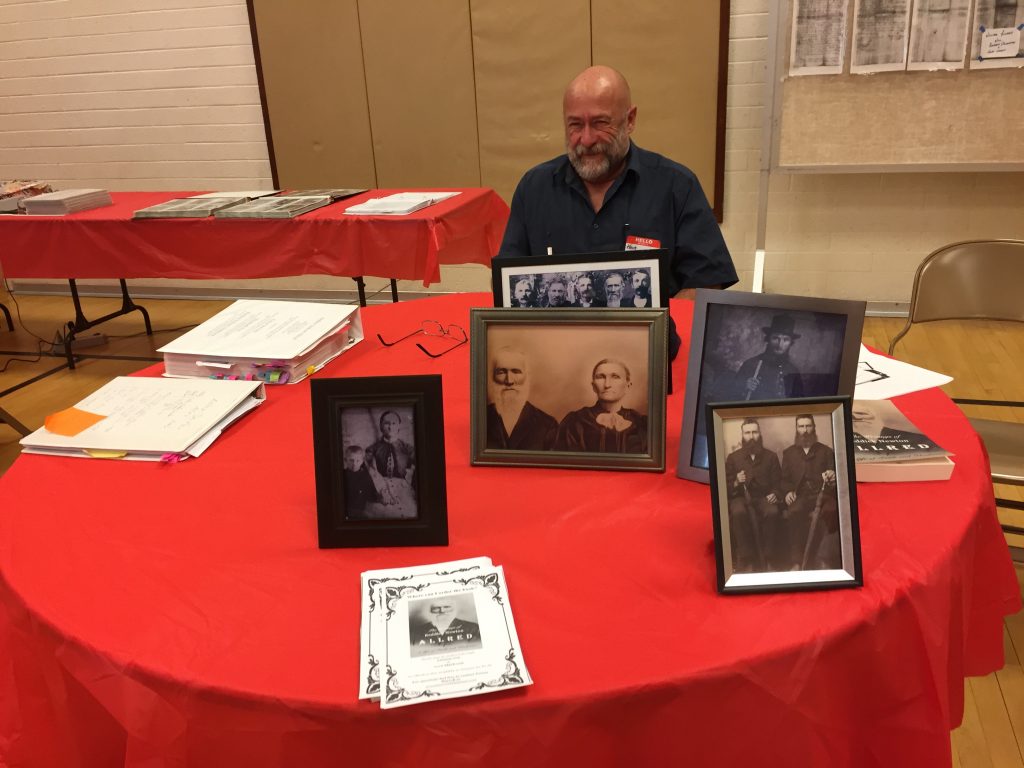 Several Display Tables were set up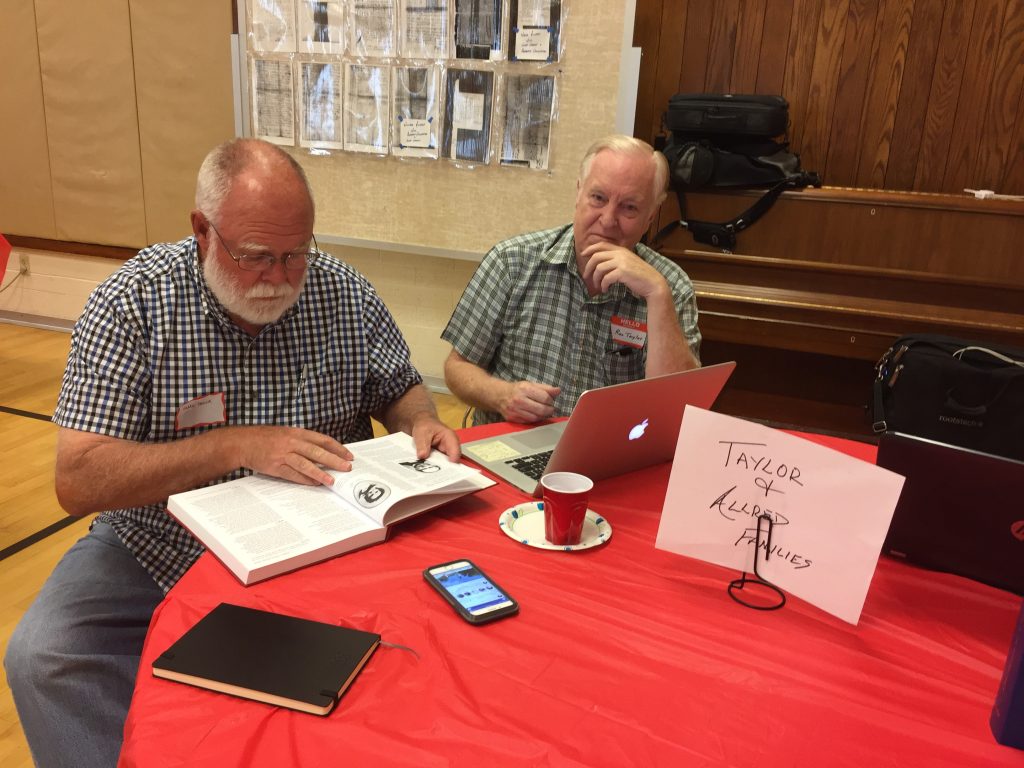 Another Display Table - featuring information about the Taylor and Allred Families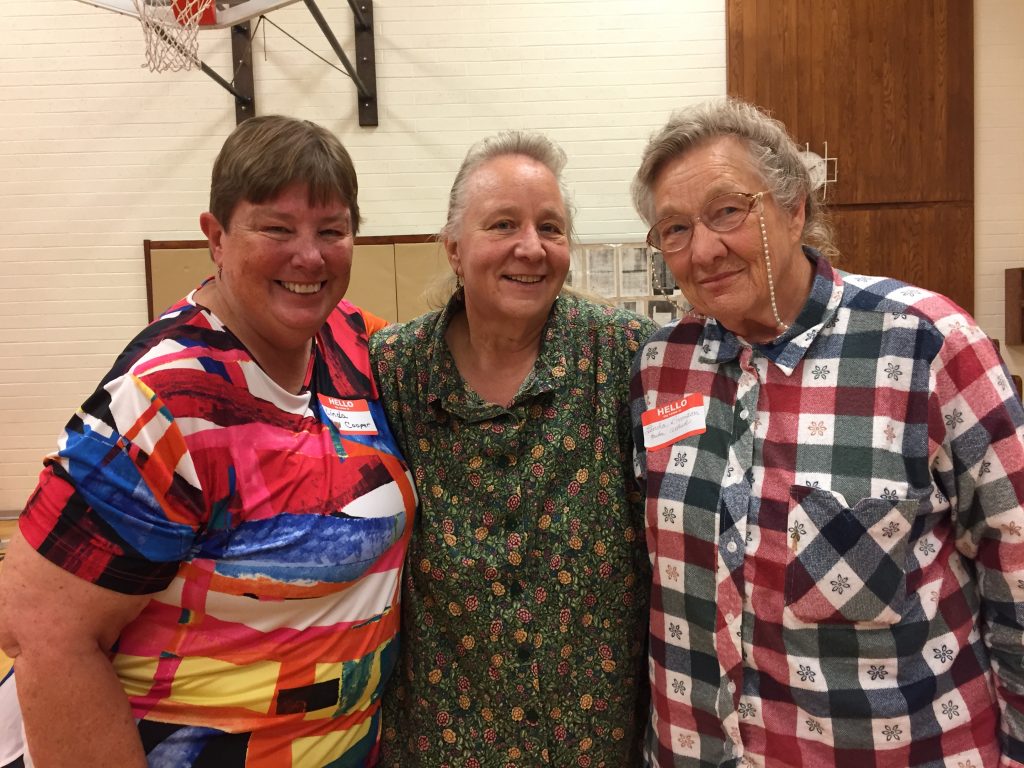 Linda Allred Cooper, Sandy Allred and Linda Allred Bronson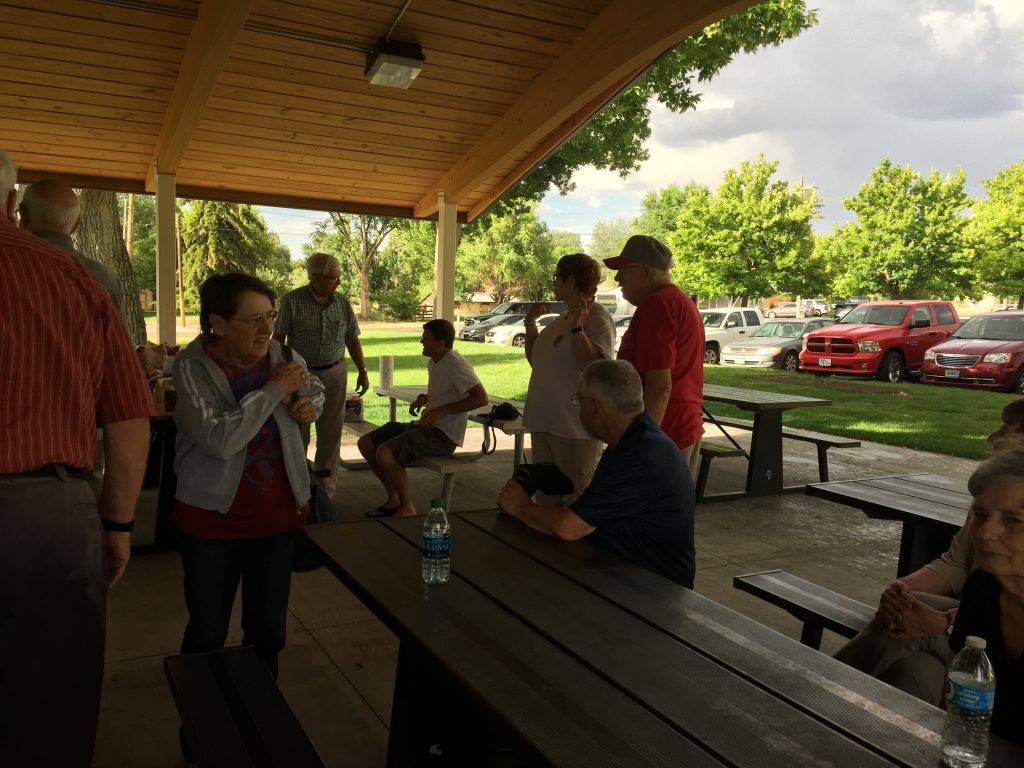 Friday Night at the Start of the Reunion's Hot Dog Cookout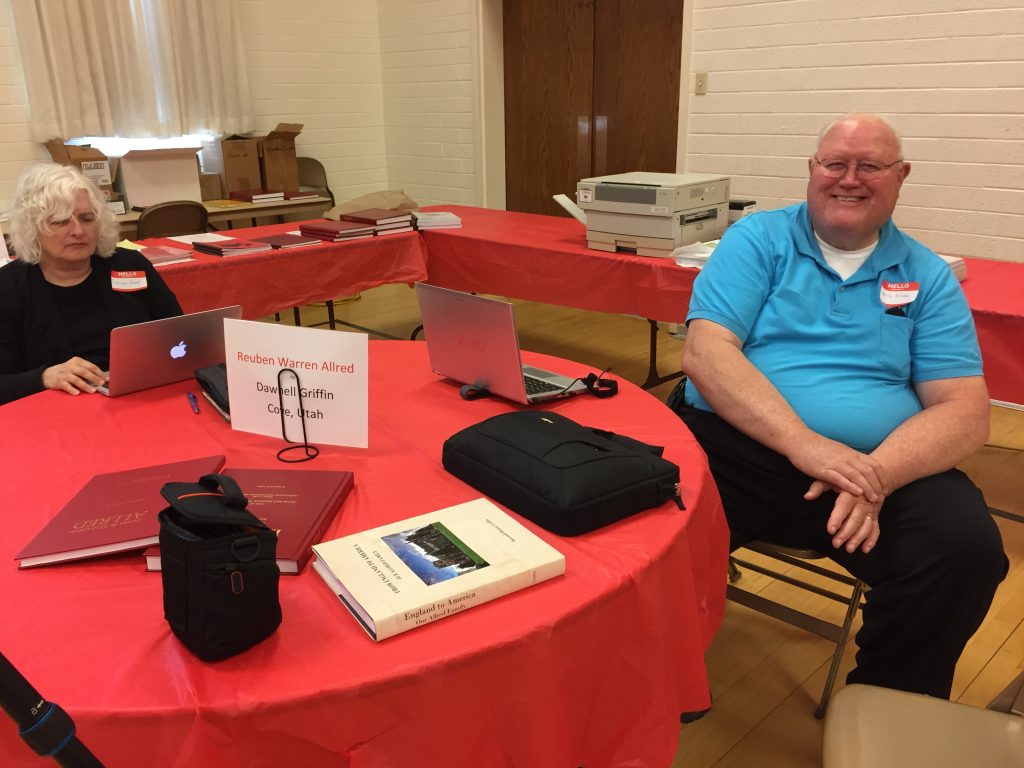 Keith and Janice Allred with a Display about Dawnell Griffin's book "From England to America"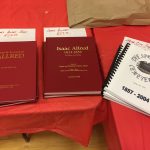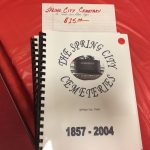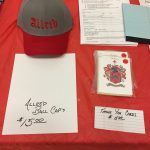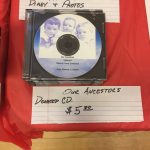 Some Fund Raising Items For Sale
A visit with ancestors at Spring City Cemetery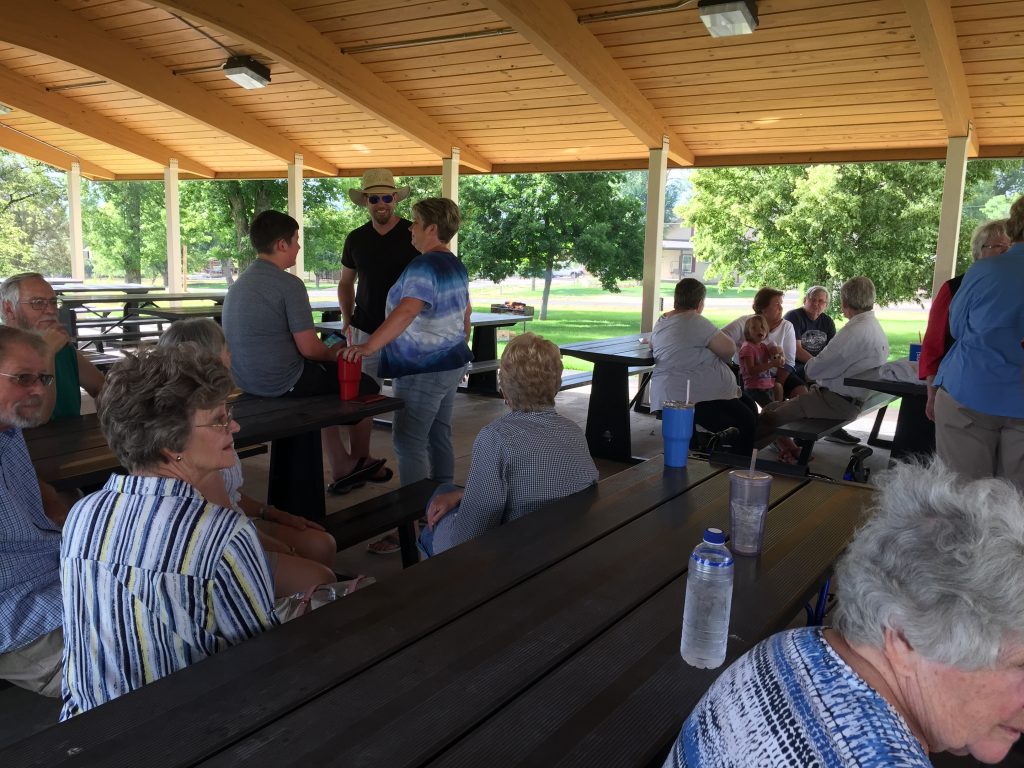 More Scenes from Friday Night's Hot Dog Cookout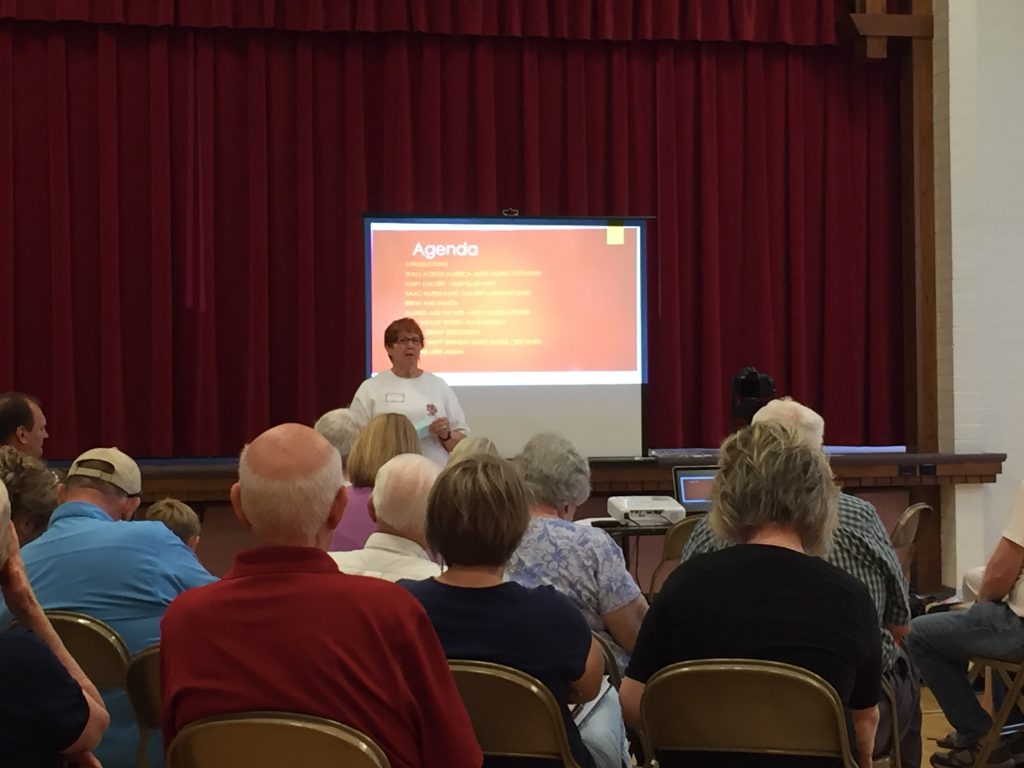 Maryellen West opening the Reunion with a few Announcements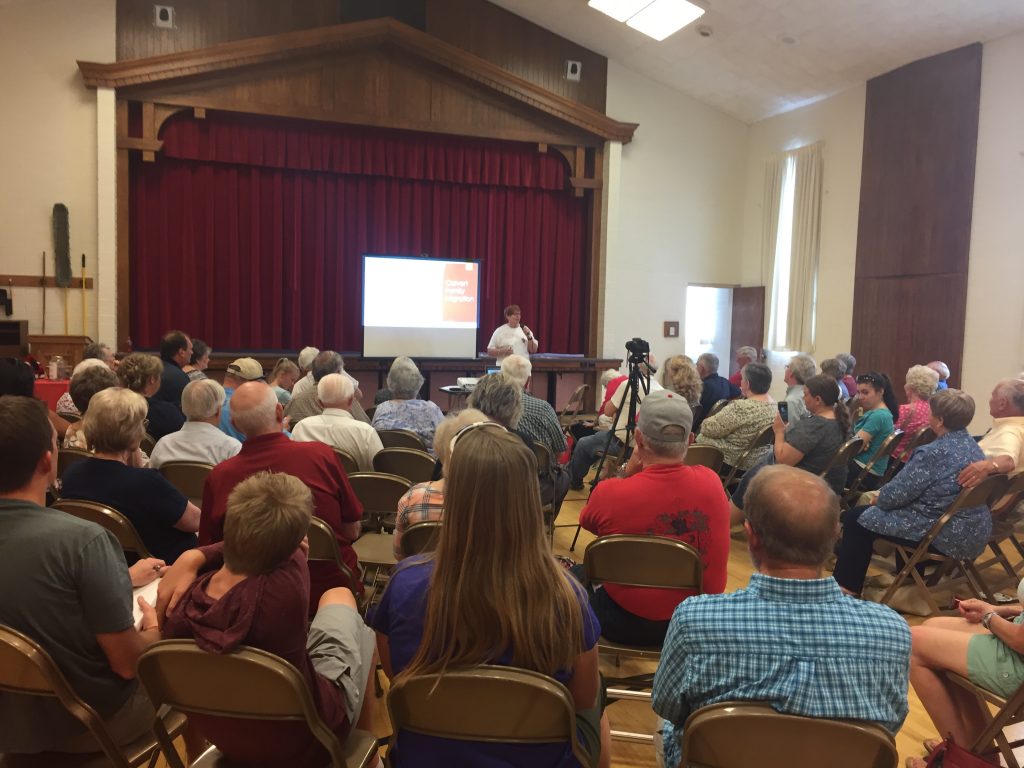 Maryellen West's Presentation on the Calvert Family (Mary Calvert married Isaac Allred)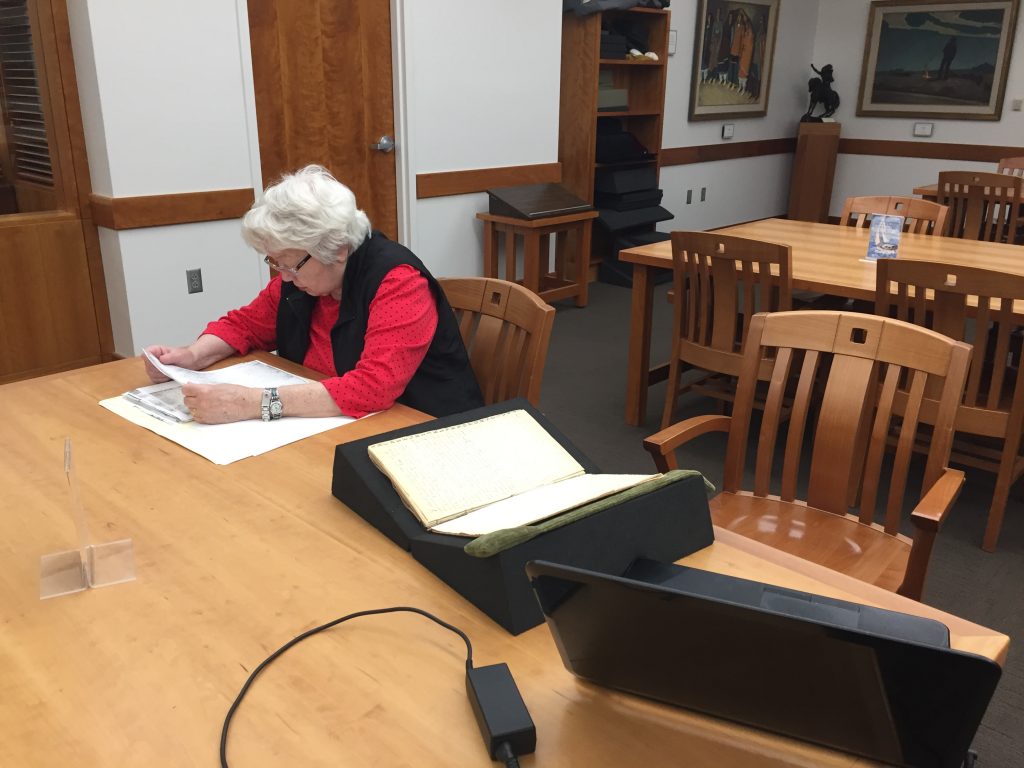 Research!!  Studying the original handwritten journals of some of our ancestors in the Library at BYU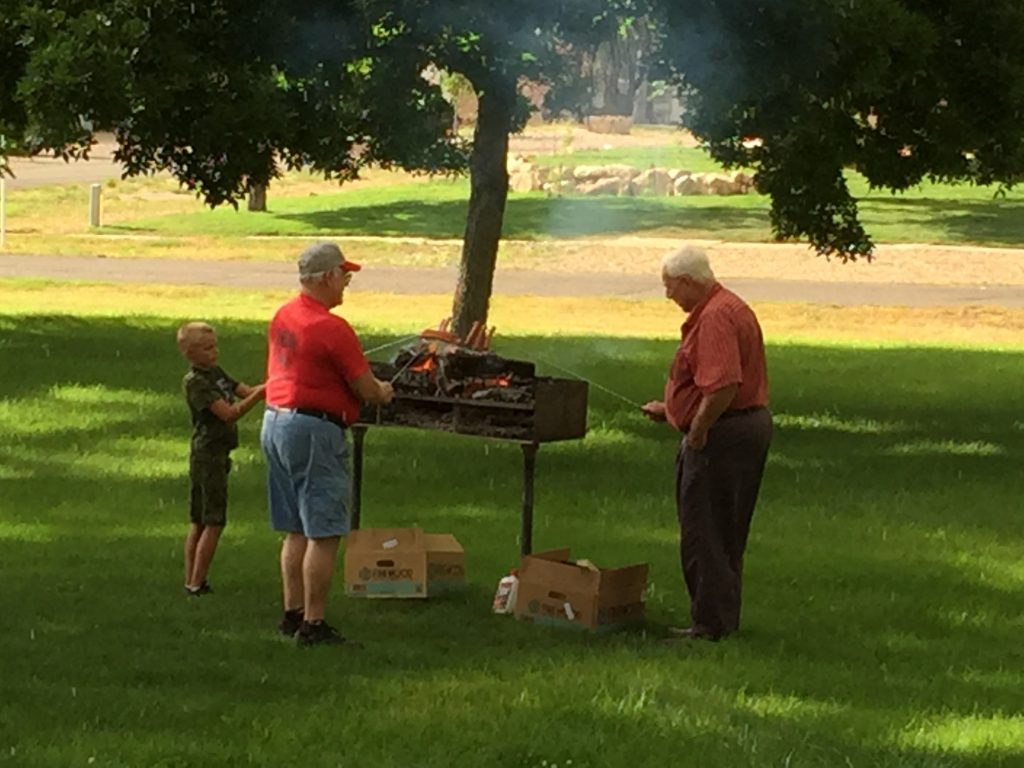 The Hot Dog Master Chefs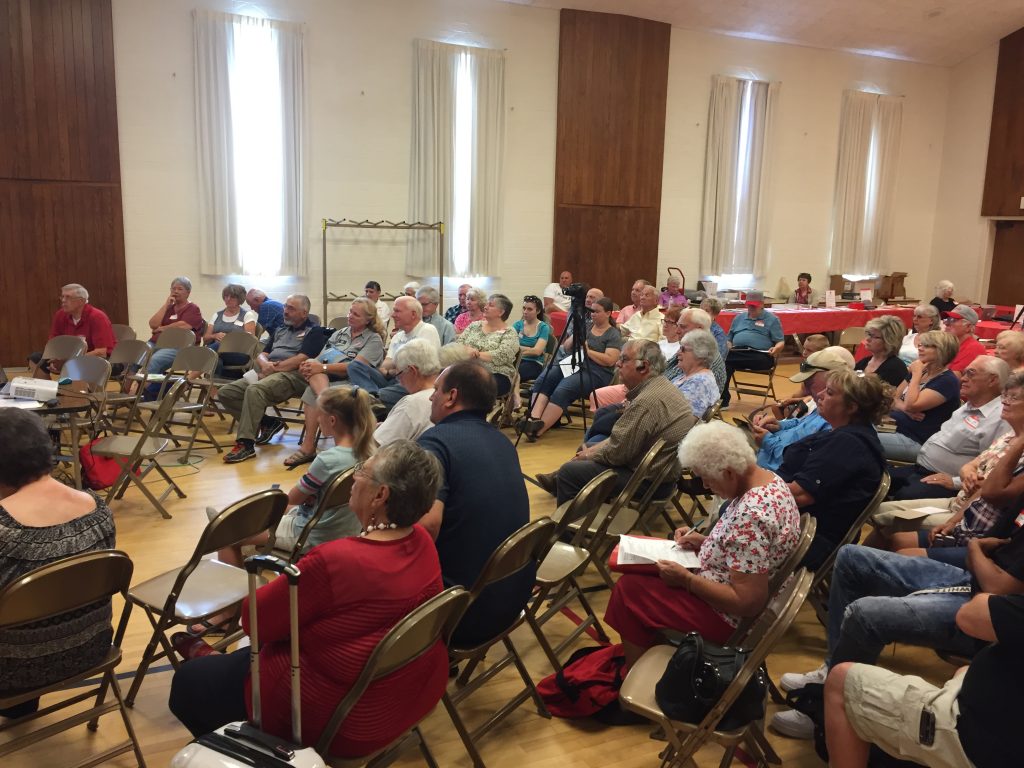 Large Crowd in Attendance.  I counted over 90 - could have been more.  They wouldn't sit still long enough for me to count them all!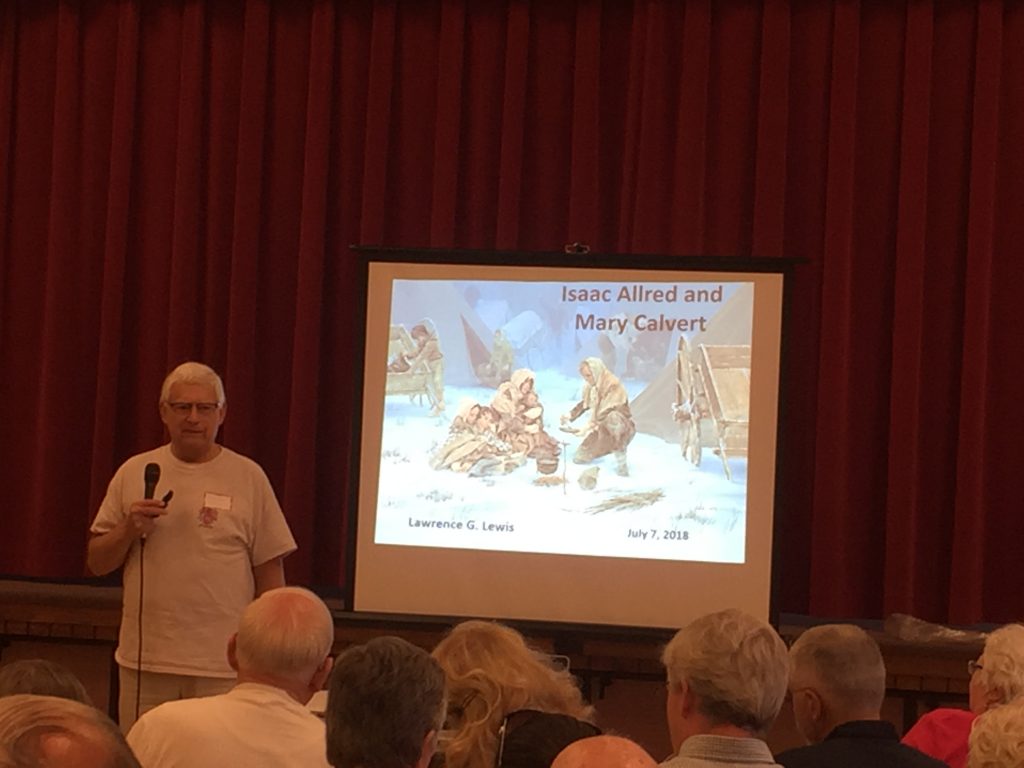 Lawrence Lewis' Presentation on his upcoming book about Isaac Allred and wife Mary Calvert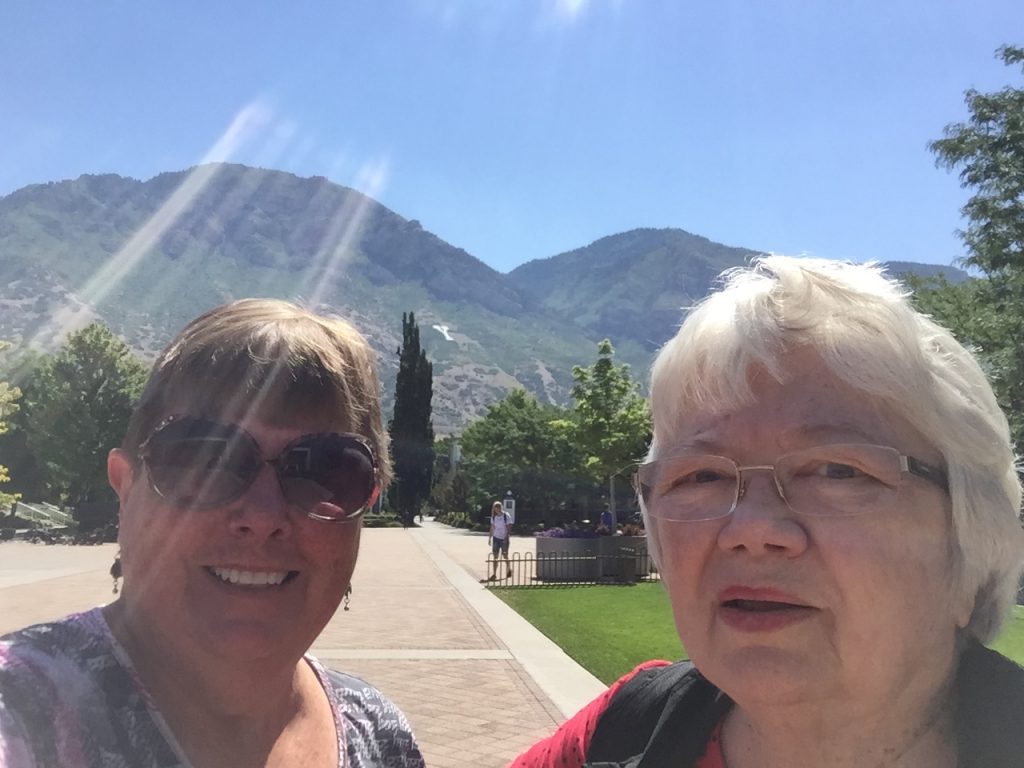 Saying Good Bye to the Mountains!!  We had fun!!!