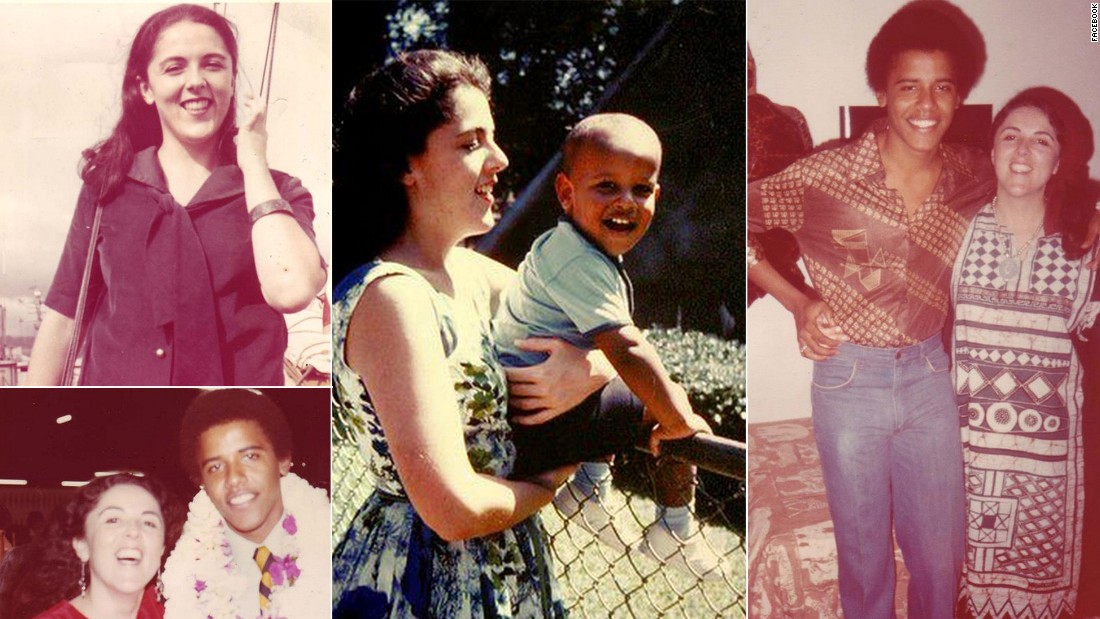 An Allred In The White House??
 We all like to compare who has the most famous relative and/or ancestor.  The Allred family has several who make the list such as Governor James V Allred of Texas; Michael Allred, creator of MadMan Comics; Paula Poundstone, comedian; Corbin Allred, movie star; Bill Allred, jazz musician.    Of course there are many more, but we haven't had a President to brag about until now. 
That's right – President Barack Obama. 
Now, you ask, how is that possible?   Isn't his father from Africa?   Wasn't he born in Hawaii?  I asked the same thing when the information was first emailed to me, so I set out to document the family line myself and will detail it here. 
Solomon Allred first shows up in North Carolina land records on March 15, 1752 when he received a Granville Grant (land grant) for 640 acres located "on both sides of Cane Creek" in Anson or Bladen County.  Apparently the county lines were changing so rapidly at that time, the Clerk of Court didn't know if the land was located in Anson or Bladen so listed both counties.  Cane Creek runs along today's Orange, Alamance and Chatham County lines, but the vague description in the land grant doesn't allow us to pinpoint exactly where this land was located. 
On this same day, March 15, 1752, Solomon received a 2nd Granville Grant for 640 acres, again in either Bladen or Anson County.  But, this time an important landmark and clue was given.  The grant was for acreage located at the mouth of Sandy Creek and included "improvements by Solomon Aldricks".   Today, the exact spot where Sandy Creek branches away from Deep River is located at the western edge of the town of Ramseur in Randolph County.  By this description we know where Solomon's land was located. 
We do not know – and may never know - what happened to the first tract of land.  No one, to my knowledge, has found any documentation showing what Solomon may have done with it.  We do, however, know Solomon sold the 2nd tract of land on August 12, 1771 (Guilford County, NC, deed book 7, pg 58).  Per this deed, Solomon and his wife, Mary, sold his 400 acres on Sandy Creek to John Lewis for 125 Pounds.  He seems to disappear from land and court records for about 3 years, then shows up again on September 10, 1774 (Anson Co., NC, deed book D, pg 249) when he bought 100 acres located in Anson County, NC from Stephen Touchstone.  Using clues in the land records, which mention Mountain Creek and Buffalo Creek, we know this land is located in today's Richmond County, NC just south of the Montgomery County line.  
Papers filed in Richmond County, NC courts (Estate Files, filed by county and person's name, NC State Archives, Raleigh, NC) show Solomon died intestate sometime prior to December 26, 1782.  Whether due to wanderlust or a need for a change of scenery after the American Revolution ended, Solomon's family left North Carolina within a few years of his death.  Some went to Georgia but most seem to have traveled over the mountains to settle in or near Overton County, Tennessee.  This is where we find several of Solomon's family members living in the early 1800's.  Looking at land records, it seems that Solomon's grandson, Jonathan (son of Theophilus), arrived first, showing up in Kentucky land records in 1806.  Other family members seem to have arrived a few years later.  Although the land they settled on was located at that time in Kentucky, the state and county lines changed over the next several years and that same land is now located in Overton County, Tennessee. On the map, just east of Livingston near the Fentress County line you will see the two communities named after these men:  Allred and Solomon's Hollow.
The 1820 census shows Francis Allred, John Allred, Jonathan Allred and Solomon Allred in Overton County.   Francis, John and Solomon were all brothers, sons of the elder Solomon.  Jonathan was their nephew, son of their deceased brother Theophilus and his wife, Margaret Chaney. 
The 1830 census shows eleven Allred families living in Overton County.  The head of households listed are Solomon (roll 188), Robert (roll 204), William (roll 208), Solomon (roll 208 with no children), Solomon (roll 208 with young children), John (roll 208), Samuel (roll 208), Bailey (roll 209), Theofolis (roll 210), John (roll 210), Solomon (roll 210) and Jonathan (roll 211). 
John Allred (son of Solomon) was born 6/7/1772 in Randolph County, NC and died 11/5/1828 in Newton County, Arkansas.  He was married to Phoebe Thompson and together they had 8 children:
Samuel Thompson Allred, 10/6/1809-11/4/1857
Templeton Allred, born abt 1811- died abt 1832
Solomon Allred, born about 1814, died about 1846
John Jackson Allred, 1817-1908
Johnathan Allred 1820-1895
Mary Allred, born abt 1819
Sara Allred, born abt 1821
Aaron Allred, 4/4/1824-6/26/1891 
This family did not live in Tennessee long.  John and Phoebe moved to Arkansas.   Their oldest son, Samuel, shows up in the 1850 Federal Census for Newton County, Arkansas (Osage Township) listed with his wife, Anna Bunch Allred, and 12 of their children:
Samuel – 41
Anna – 37
Nathaniel – 18
John – 17
Obediah – 15
Sarah – 14
Phoebe – 12
Isaac N. – 10
Nancy – 8
Anna – 7
Mary E. – 5
Orleana – 4
Andrew – 2
Samuel A. – 1
If you follow the rule that most census takers went from house to house, therefore people listed on the same page or near each other within the census were neighbors, Samuel and Anna lived surrounded by her family.  Anna's parents, Nathaniel and Sarah Bunch lived next door with 2 of their children, Calvin B. (34), Larkin C. (23) and their grand-daughter, Frances A. (16) daughter of Samuel and Anna.  Anna's brother, Charles, lived on the other side of them with his wife and family.  Other members of the Bunch family are listed nearby on the census.  Note:  Samuel and Anna named their first son after her father, Nathaniel, and named their second son after Samuel's father, John.  Their oldest daughter was named Frances possibly after a grandparent, the next oldest daughter was named Sarah after Anna's mother and their third oldest daughter was named after Samuel's mother, Phoebe.  Eventually, Samuel and Anna gave birth to 15 children, the youngest being Reuben, Eliza J. and Cynthia E. 
Samuel Thompson Allred died November 14, 1857 and is buried in the Liberty Cemetery located on Dryfork Creek and short distance from the Newton/Carroll County line.   
Per the 1860 census, Samuel's daughter, Frances Allred, had married Joseph Wright who was 14 years older than her and already had 6 children including 12 year old twin daughters by his first wife:  James M. (19), Obediah R. (14), Hannah B. (12), Linneury J. (12), Arminda M. (10) and Rachel A. (8).   Per the census, Frances had given birth to two more children, Lewis (1) and Sarah M (4 months). 
Per the 1870 Federal Census for Carroll County, Arkansas, the Wright family had grown.  Joseph and Frances are listed with the following children:  Linneury (32), Arminda (31), Sarah (20), Thomas (19), Mary(18), Catherine (15), Abner (14), Emma (12), Margaret B. (10), Iredale (9), William (6), Martha (4) and Benjamin (2).   Note:  some of the names and ages do not match up to the 1850 census but I listed them as on the actual document. 
Margaret Bell Wright, 3rd youngest daughter of Frances and Joseph Wright, grew up to marry Thomas McCurry.  The 1900 Federal Census shows this couple living in Belleville Chautauqua County, Kansas (ED 1, sheet 8A, line 1):
Thomas, 50, Farmer, born in Missouri
Margaret, 30, born in Arkansas
Jacob M., 14, born in Kansas
Thomas W., 11, born in Kansas
Joseph E., 9, born in Kansas
Franklin W., 7, born in Kansas
John R., 5, born in Kansas
Leona, 3, born in Kansas
Ruth, 11 months, born in Kansas 
The only change on the 1910 census is Margaret using her middle name, Bell, and her 2nd son, Thomas W., using his middle name, William.   Their oldest daughter, Margaret, grew up to marry Charles Roland "Rolla" Payne in 1922.  Rolla worked as a bookkeeper for a local oil company while Margaret stayed home to raise the children.  Their first born was a daughter named Madelyn who grew up to become a bank Vice President.  Madelyn married a salesman, Stanley Armour Dunham, on May 5, 1940. 
Stanley and Madelyn's daughter, Stanley Ann Dunham, was born in Kansas on November 29, 1942.  She grew up to marry Barack Hussein Obama, a Ph.D. working as the senior economist in the Kenyan Ministry of Finance.  Dr. Obama had been born in 1936 in Alego, Kenya (on the shores of Lake Victoria).  Unfortunately, the marriage only lasted 3 years (1960-1963) but they did give birth to one child, a son, named Barack Hussein Obama, Jr.  Barack Jr. was born on August 4, 1961 in Honolulu, Hawaii.  He grew up to become the popular Democratic US Senator from Illinois.  
On January 20, 2009, Barack Obama, Jr. took the Oath of Office and became the 44th President of the United States of America.   Although the world may know him as the first African-American President, the Allred family know him as our cousin and Allred descendant.